18 Sep

Family Adventure in the Marin Headlands
Family Adventure in the Marin Headlands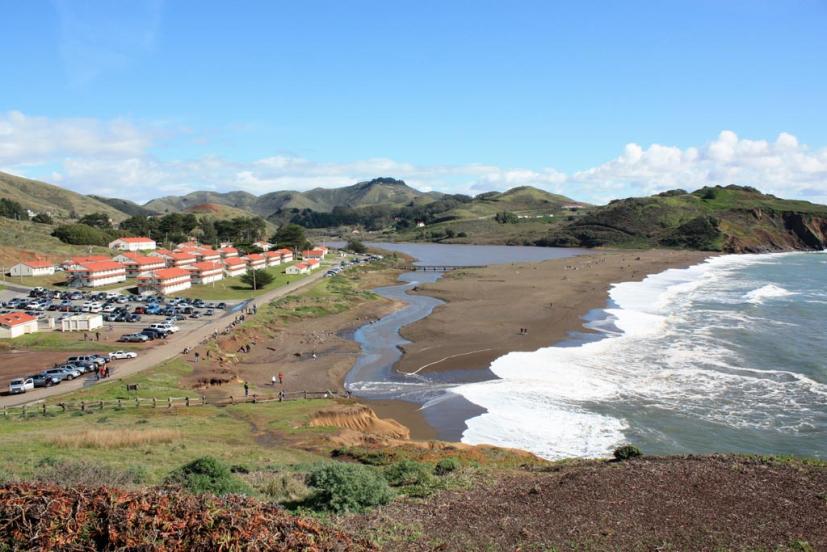 Located at the very south end of Marin County, the Marin Headlands has much to offer for families and is one of our favorite destinations for a day of outdoor adventure. The Marine Mammal Center, wildlife, beaches, history, natural beauty, sweeping vistas of the Pacific and San Francisco—the Headlands has all that and more.
Now part of the Golden Gate National Recreation Area, the Marin Headlands was at one time home to a Spanish and Mexican rancho, military fortifications, and Cold-War-era Nike missile sites. It also narrowly escaped becoming a massive housing development called Marincello back in the 1960s. Thankfully that never came to pass, and we're left with a superlative national park enjoyed by countless Bay Area residents and visitors.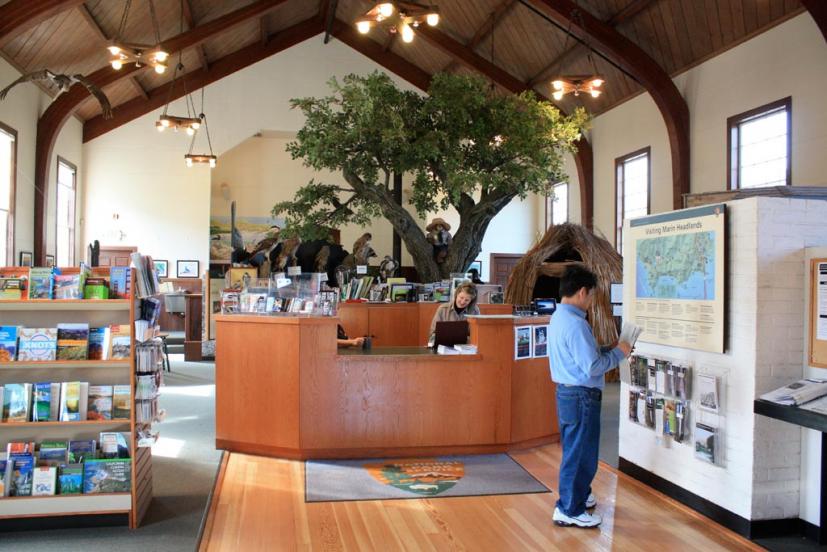 Our first stop is usually the park visitor center in the old Fort Barry chapel located at the intersection of Field and Bunker Roads, about three miles from the park entrance. You'll pass by it on your way to Fort Cronkhite and Rodeo Beach, and it's well worth a stop.
Rangers and volunteers are on hand to answer questions, and kids can check out exhibits and dioramas including a Miwok dwelling, a World War II-era army barrack, natural history displays, a touching table, and more. There's also a gift shop here stocking a surprisingly large selection of books, clothing, posters, toys, and other souvenirs. (It's a great place to buy unique Bay Area gifts for out-of-town family, by the way.)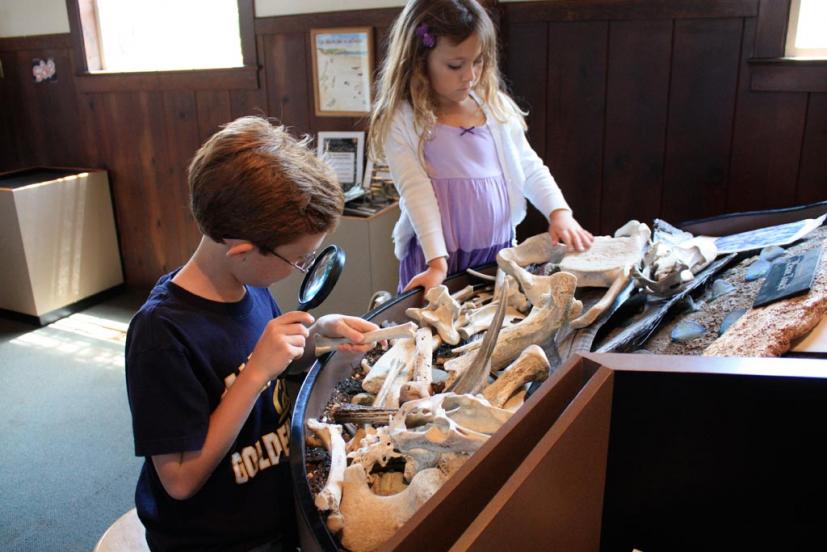 One of our must-visit Marin Headlands destination is Rodeo Beach. This dark-sand beach, accessible via a footbridge across Rodeo Lagoon, is a popular spot for surfing, bird-watching, kite flying, picnicking, surfing, dog walking, and just relaxing oceanside on a warm day.
The sand here is composed of tiny little pebbles of colorful stone, and children always have a great time picking through it for particularly colorful specimens, including jade, black agate, jasper, and carnelian. Like most beaches along Marin's coast, Rodeo Beach isn't safe for swimming, surfers notwithstanding.
Located nearby in Fort Cronhkite, the Marine Mammal Center is another Marin Headlands must-see. You can take a free self-guided tour and see seals and sea lions that the center is nursing back to health and learn more about our local pinnipeds. Read more about the Marine Mammal Center here.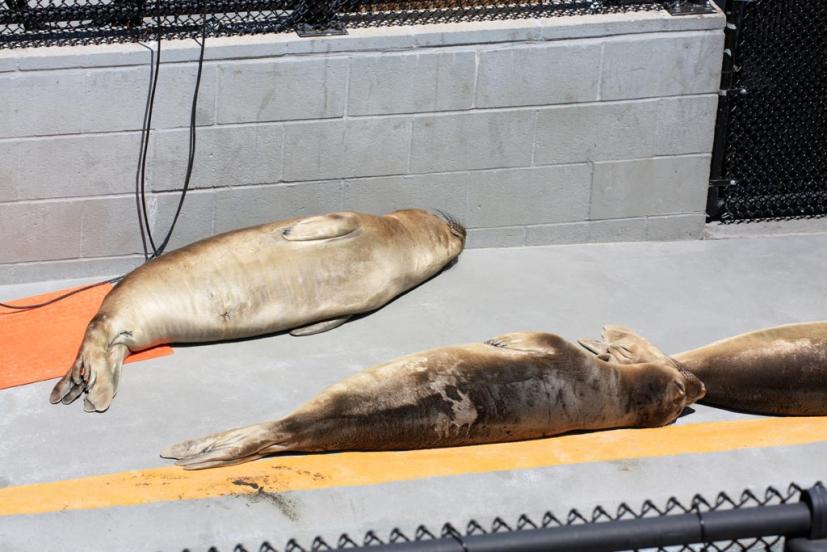 Hiking trails abound throughout the headlands. One of our favorite kid-friendly hikes is to head up the hill on the Coastal Trail from Rodeo Beach. The trail winds up on the bluffs overlooking Rodeo Beach and Fort Cronkhite and offers some spectacular views. Other worthwhile hikes nearby are on the Lagoon Trail and the Rodeo Valley Trail.
The other big draw at the Marin Headlands is history. Throughout the 20th century, the Headlands was the site of the US Army's Forts Barry and Cronkhite, as the countless leftover military buildings and fortifications attest. Kids love to clamber around the old concrete gun batteries that line the coastal bluffs here.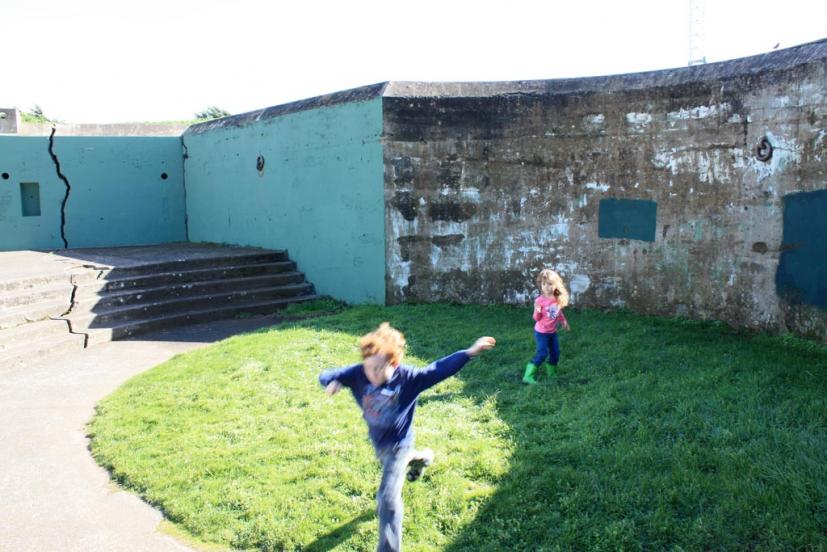 One of our favorite places to explore is Battery Mendell, at the end of Fort Barry Road near the Point Bonita YMCA. Built in 1902, Battery Mendell is sited high on a hill overlooking Rodeo Beach and the Pacific, and was once home to two 12-inch disappearing rifles—coastal artillery pieces that would hide themselves after each shot to avoid enemy detection.
Battery Alexander—once home to heavy mortars and now to picnic areas—is worth visiting, as is the later Battery Wallace, which looks like it's literally buit into the hillside. Keep in mind that while these historic structures are fun to visit and play on, they are constructed of materials like concrete and iron and weren't built with safety in mind, so be careful.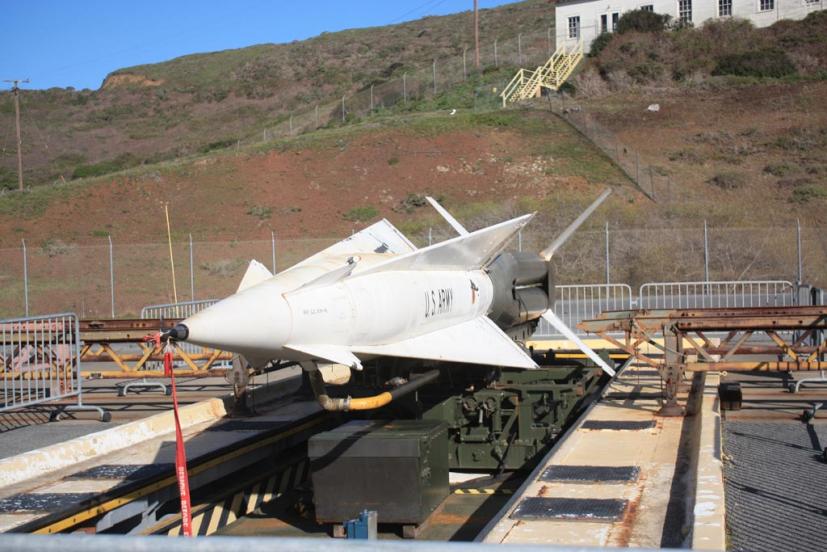 You can also visit a restored Cold-War-era Nike missile site, SF-88L, one of many that once dotted hills around Marin County and the San Francisco Bay Area. The Nike missile was an anti-aircraft weapon that deployed a nuclear warhead, and was meant to be the last line of defense again attacking Soviet bombers in the 1950s and '60s.
The Marin Headlands Nike Missile Site is currently open on Saturdays from 12:30 to 3:30 pm. You can take a guided tour of the facility, the only restored Nike missile site in the country, and learn about its history from rangers and volunteers, some of whom are veterans who actually served at sites like this. On guided tours you can see everything up close and even watch as an (deactivated, thankfully!) Nike Hercules missile is lifted up into firing position from its underground storage area.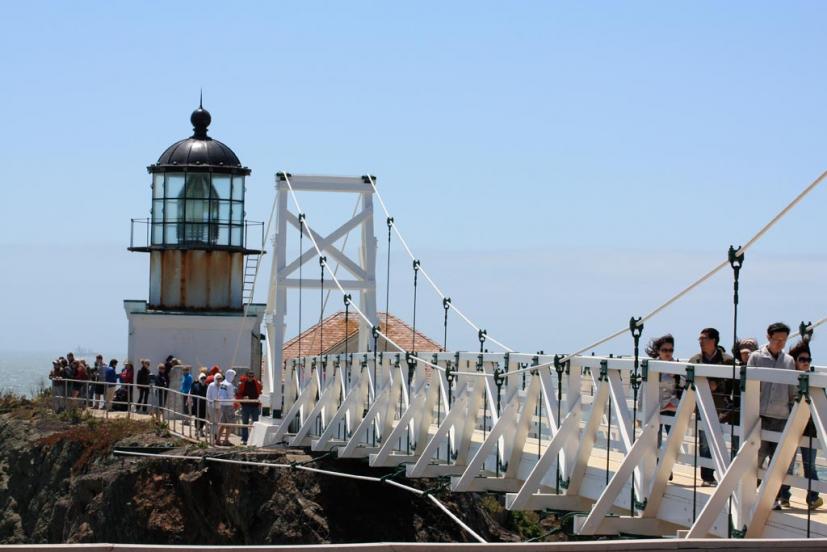 Another important historic structure you can visit at the Marin Headlands is Point Bonita Lighthouse. Built way back in the 1850s to guide mariners away from the rocky shores of the Golden Gate, the lighthouse recently re-opened to the public after a much needed rebuild of the suspension bridge that leads to it. (Point Bonita is the only lighthouse in America that's accessed via suspension bridge.)
It's an easy, fun, hike for the family, with amazing views, and is open Saturday through Monday from 12:30 to 3:30 pm.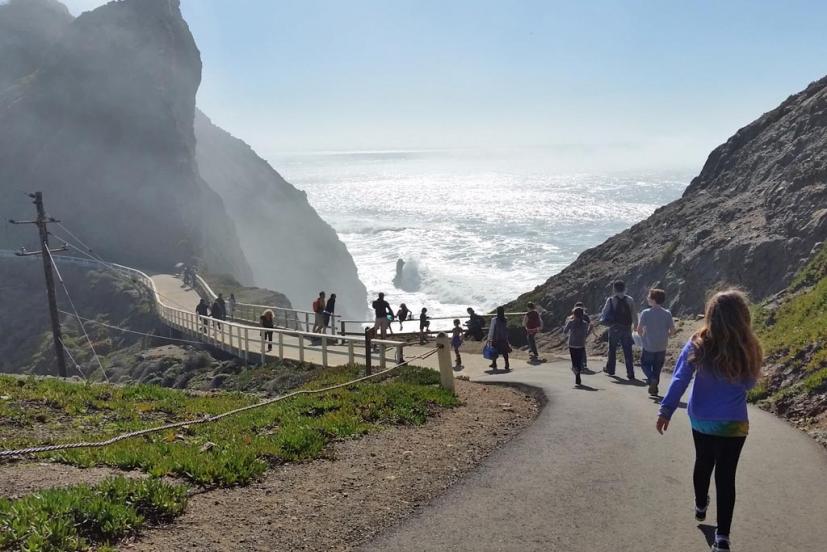 IF YOU GO
To get to the Marin Headlands, take Highway 101 south to the Alexander Avenue exit. Go right at the stop sign and follow Alexander Avenue back under the freeway. Turn left on Danes Drive and take the famous, one-way, mile-long tunnel to Bunker Road. The tunnel is one-way, so you may have to wait for up to five minutes for oncoming traffic to come through. Follow Bunker Road into the headlands—it will lead all the way to Rodeo Beach and Fort Cronkhite.
You could also head the opposite direction at the Alexander Avenue exit and head up Conzelman Road into the Headlands, but the Bunker Road Tunnel is an important part of the experience, and a big hit with kids.
The Marin Headlands visitor center is open daily from 9:30 am to 4:30 pm (closed on Tuesdays as well as Thanksgiving, Christmas Day, and New Year's Day), and the park itself is open sunrise to sunset. Restrooms are available at the visitor center and at Rodeo Beach, and there are portable toilets located throughout the park. Plenty of picnic tables and BBQ grills can be found here, but bring your own food in as there's no place to get it at the park.
Northern California coastal weather can be unpredicatable, so be prepared for anything from blazing sunshine to howling winds and fog. Dress in layers, and bring hats and sunscreen. Wear sturdy shoes for hiking and exploring old bunkers. Keep in mind that early-20th-century military fortifications weren't exactly designed with safety in mind, so keep an eye on little ones at all times.
Should you and your family wish to stay overnight at the Marin Headlands, you'll find accomodations at the Marin Headlands Hostel, ranging from dorm beds to private family rooms that sleep up to five. For more information, visit www.norcalhostels.org/marin or call (415) 331-2777.
Organized family programs at the Marin Headlands are offered by NatureBridge, and include night hikes, campfires, sailing adventures, and more. Visit www.naturebridge.org or call (415) 332-5771 for more information and a schedule of programs. NatureBridge also offers Coastal Camp, a summer day camp for kids in kindergarten through ninth grade.
It can get busy in the Marin Headlands on weekends and holidays, especially during the summer tourist season. If you go during the week, you'll find you pretty much have the place to yourself. For more information about the Marin Headlands, including road and trail maps and opening hours, visit www.nps.gov/goga.